In 2010 allegations of an utterly corrupted academic system for student-athletes emerged from the University of North Carolina at Chapel Hill campus, home of the legendary Tar Heels. Now, however, the fallout of this scandal—and the continuing spotlight on the failings of college athletics—has made the school ground zero in the debate about how the $16 billion college sports industry operates.
Order Cheated:
Written by UNC professor of history Jay Smith and UNC athletics department whistleblower Mary Willingham, Cheated: The UNC Scandal, the Education of Athletes, and the Future of Big-Time College Sports exposes the fraudulent inner workings of this famous university. For decades, woefully underprepared basketball and football players have taken fake courses and earned dubious degrees from one of the nation's top universities while faculty and administrators looked the other way. Cheated recounts the academic fraud in UNC's athletic department and makes an impassioned argument that the "student-athletes" in these programs are being cheated out of what, after all, was promised them in the first place: a college education.
Also available at Amazon
Interviews, Reviews and Discussions
Wall Street Journal Review of Cheated. 
WRAL interview with David Crabtree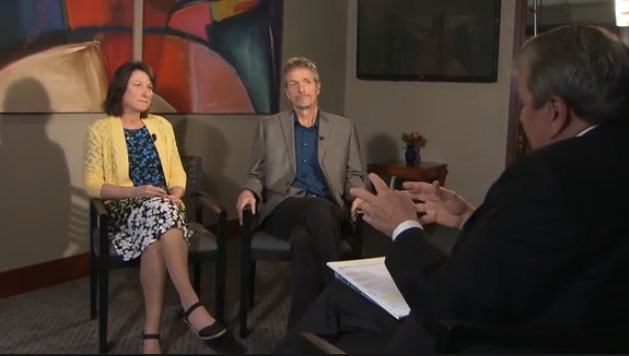 "This all points to the inescapable conclusion that the business of college basketball and football has forced academia into a model that is "fraudulent at its core," in the words of Jay Smith and Mary Willingham. Their new book "Cheated" chronicles a massive cheating program at the University of North Carolina that gave athletes top grades for no-show classes. (An NCAA investigation is ongoing.)" LA Times - "Big-Time College Sport should split from their Universities". 3/15/2015
Inside Higher Education- Q&A with authors of new book, "Cheated". 3/16/2015
Book Discussion on CSPAN - Quail Ridge Books Raleigh, NC 3/17/2015
NPR Book Review of Cheated - "All Things Considered" with Robert Siegel. 3/23/2015
Q&A: What UNC's cheating scandal can teach us about student-athletes. 3/26/2015
Courage Cocktail radio focuses on Athletic Reform Group at UNC and "Cheated" - 5/6/2015
The Steven Maggi Show reviews "Cheated" - 5/8/2015
Sport in American History - blog - 11/3/2015
Supplemental Materials
Jay Smith letter to Holden Thorp, Oct. 18, 2010
Jay Smith letter to chancellor Oct 18 2010, written at an early point in the scandal story (October, 2010), captures Jay Smith's frustration with the UNC administration's lack of interest in the athletic department's role in academic malfeasance.
It also shows Smith when he still spoke as a perfectly conventional faculty critic of athletics–one who operated with the assumption that athletes themselves are to blame for cutting academic corners and expecting to benefit from double standards. His views greatly evolved with the peer-tutoring he received beginning in the fall of 2011. (See page 62 of Cheated.)
Jay Smith letter to Karen Gil, Sept. 22, 2011
Jay Smith letter to Karen Gil Sept 22 2011 (see page 80 in Cheated) preceded the last in a series of meetings with UNC officials who wanted only to turn the page on the scandal.
Athletic Reform Group's Statement of Principles on Athletics, February, 2012
The athletics-statement-of-principles laid out basic principles consistent with the University's mission statement and focused especially on integrity, transparency, and educational quality. (See page 91 in Cheated.) We, the authors of Cheated, have come to believe that the basic failure of principle two, and Universities' need to disguise that failure, is largely responsible for the continuing erosion of the other two principles.
Jay Smith letter to the FEC, May 14, 2012
Jay Smith letter to FEC May 14 2012, expressing real exasperation in the wake of the Hartlyn-Andrews report, poses the sorts of common-sense questions about the UNC scandal that administrators long ignored. They would be answered only two and a half years later in the Wainstein report. (See page 92 in Cheated.)
Jay Smith remarks to the Faculty Council, September 7, 2012
Jay Smith remarks to Faculty Council Sept 7 2012. These remarks (see page 117 of Cheated), delivered at a podium only steps removed from Chancellor Thorp himself, reflected the passionate frustration of a faculty member who had been shocked to hear multiple evasive or duplicitous statements from UNC administrators over the course of summer 2012. It was already clear by June of 2012 (see pages 87-88 of Cheated), at least to anyone who had been paying attention, that the AFAM 280 story provided the nail in the coffin for the advising practices of the ASPSA. The Julius Peppers fiasco-also touched on in these remarks-only provided additional evidence that the denial instinct driving the UNC administrative team had become both embarrassing and destructive.
Athletic Reform Group letter to the Daily Tar Heel, Nov. 26, 2012
ARG letter to DTH for Mary Willingham Nov 26 2012. In this letter (for context see page 130 of Cheated), members of the Athletic Reform Group called on officials of the University to embrace Mary Willingham and to seek to learn from her disclosures to the press in November, 2012. Unfortunately, no one from the UNC administrative team (with the exception of the athletic department Compliance officer, who questioned her honesty) ever requested a meeting with Willingham.
Athletic Reform Group proposal to the Faculty Council, March 8, 2013
ARG Faculty Council remarks March 8 2013. This proposal grew out of the ARG's frustration with Faculty Council inaction in the wake of the inadequate and misleading Martin report and, more generally, the Council's passive acceptance of administrative stonewalling. The proposal-for a series of town hall discussions-was as fruitless as every other ARG proposal sent to Faculty Council during the leadership years of Jan Boxill. (See page 144 in Cheated.)
Truth Telling. Unwanted. Unwelcome. 2012-2014
This fascinating (and infuriating) email chain illustrates the twin instincts that drove UNC's response to Mary Willingham's outspokenness from late 2012 through 2014. On the one hand, administrative leaders did all in their power to ignore her testimony and to pretend she did not exist. On the other hand, athletic department officials, including Compliance director Vince Ille, audaciously accused Willingham herself of being the truly dishonest person on campus. This was a breathtaking maneuver. Willingham alone, of all current and former ASPSA employees, had talked openly to UNC investigators Lissa Broome and Steve Keadey in 2010; she alone had fed tips to Dan Kane of the News & Observer between 2011 and 2012; she alone, by November 2012, had spoken out publicly about the corruption she had witnessed. It should have been clear to any sentient being that Willingham had many more ugly details to share-should anyone care to hear them. But Vince Ille thought the best tactic to use with regard to the Willingham affair was to challenge her on "the contradictory statements you have made" at different times to different people.
Holden Thorp, who apparently did nothing to intervene in Ille's bullying campaign, at least promised to apprise incoming chancellor Carol Folt of Willingham's activities and her status as a Robert Maynard Hutchins award winner. But Folt never sought out Willingham for a conversation. Instead, Folt helped to orchestrate another high-level bullying campaign against Willingham in January 2014, after the airing of the controversial CNN report about athlete literacy levels. UNC's treatment of Willingham discloses the disease that prevented the institution's honest handling of its athletic scandal.
Reaching out to President Ross June 2013
This email exchange between President Ross and Mary Willingham occurred in June 2013.  It was met with the typical response of, "If I need you, I'll be in touch".
Welcome email from Mary Willingham to Provost Dean July 2013
Mary Willingham emails Provost Dean to share information and offer assistance. Time and again, no one was interested in speaking with her. Perhaps Jim Dean was angry with himself at the infamous faculty meeting six months later.