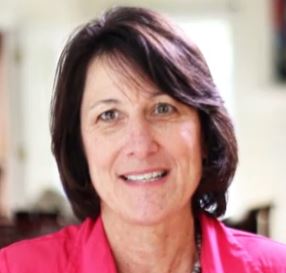 When the whistle blows for the final time in their college careers, too many of our profit sport athletes have little to show for all of their efforts. They are unlikely to be able to play their sports professionally. Instead, as the NCAA commercial likes to say, "they will go pro in something else." But their participation in college sports did not guarantee them an education that would prepare them adequately for life after sports.
Paper Class Inc. will take up the fight on behalf of these athletes. It will serve as a portal and rallying point for the college sports reform movement. It will explore real solutions, push the boundaries of the current conversation of reform and mobilize action. We owe it to these young men to end their Alice-in Wonderland status as athletes who don't get paid and students who don't receive a real education. Their unjust treatment is a scar on all big time sports universities. It's time to confront that injustice and do right by these young men.
Mary Willingham
The following two tabs change content below.
Mary Willingham
Founder of Paper Class Inc. Supporting Athletes' Rights to a Real Education. Previously - Learning Specialist at UNC-Chapel Hill."My intentions are to help the amazing students who I served at Carolina from 2003-2010. We must offer equal access to a real education for ALL of our students."
Latest posts by Mary Willingham (see all)